Epoxy Flooring Prescott, AZ
Looking for an Epoxy Flooring Service in Prescott, AZ?
If you're looking for a quality custom epoxy flooring installer in Prescott, AZ, look no further than Generation Flooring LLC. We specialize in all types of epoxy flooring and coatings for your home or business. Contact us to learn more about epoxy flooring for your home or business today.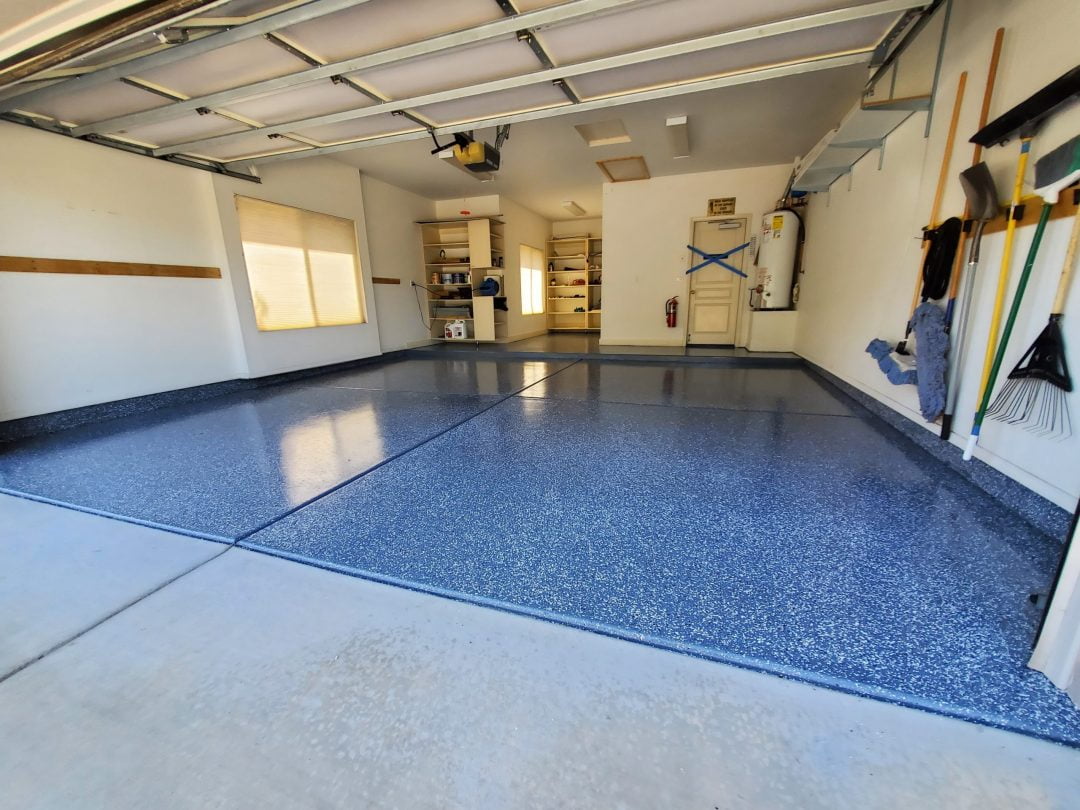 How Generation Flooring LLC can help you with your epoxy flooring in Prescott, AZ
Epoxy flooring is a durable and attractive option for many homes and businesses. When it comes to choosing an epoxy flooring company in Prescott, AZ there are many factors to consider.
Epoxy flooring installation is a process that should be completed by a professional epoxy flooring company for best results and long-lasting durability. The most important part of the process is choosing the right company to work with. Epoxy flooring installation should only be performed by a company that has years of experience with epoxy coatings and knows how to properly prepare the surface for installation.
There are many different types of epoxy coatings available, so it's important to choose one that will fit the needs of the home or business. Generation Flooring LLC can help homeowners and business owners select the best coating for their needs.
If you're considering epoxy flooring installation for your home or business in Prescott, AZ be sure to contact Generation Flooring LLC. We are experts in epoxy flooring and can help you choose the best coating for your needs. We also offer maintenance and care tips to help you keep your epoxy floor looking great for years to come. Contact us today for a free consultation!
Why work with Generation Flooring LLC for custom Epoxy Flooring in Prescott, AZ?
You can Google "epoxy flooring near me" or "epoxy flooring in Prescott, Arizona", and you'll likely find many choices to choose from.
When it comes to epoxy flooring for your home or business, you want to be sure that you choose the right company to help you do it right the first time. Generation Flooring LLC has years of experience helping people just like you with their epoxy flooring needs, and we are confident that we can provide you with the best possible service. With our team of experienced professionals, we will work with you every step of the way to ensure that your flooring is coated exactly how you want it in Prescott, AZ.
Don't wait any longer – contact us today to get started on your epoxy flooring!
Prescott, Arizona is a city rich in history. Settled by Native Americans centuries ago, the area today known as Prescott was once home to numerous tribes. The site of several major events during the American Civil War, Prescott also played a role in the development of Arizona Territory. These days, Prescott is a popular tourist destination, offering visitors plenty to see and do. From its charming downtown district to its stunning natural surroundings, Prescott has something for everyone.